Welcome to Bangkok, Thailand!
Bangkok welcomes more visitors than any other city in the world and it doesn't take long to realize why. Bangkok is a city of contrasts with action at every turn. Marvel at the gleaming temples, catch a tuk tuk through bustling Chinatown or take a longtail boat through floating markets. Food is another Bangkok highlight, from local dishes served at humble street stalls to haute cuisine at romantic rooftop restaurants.
Luxury malls compete with a sea of boutiques and markets, where you can treat yourself without overspending. Extravagant luxury hotels and surprisingly cheap serviced apartments welcome you with the same famed Thai hospitality. And no visit to Bangkok would be complete without a glimpse of its famous nightlife. Be it nightclubs, cabarets or exotic red-light districts, Bangkok never ceases to amaze.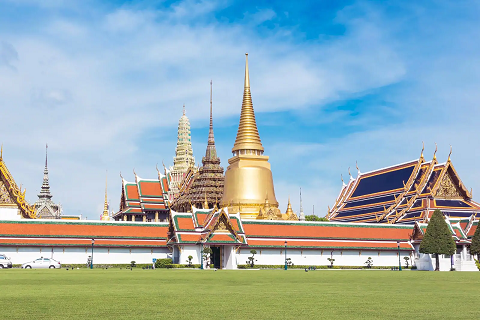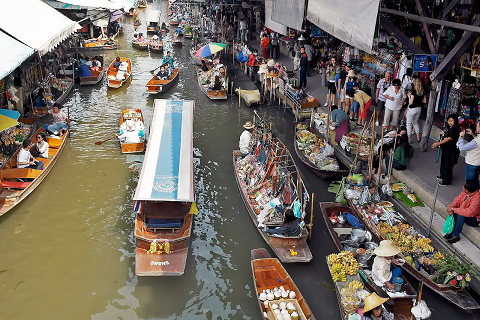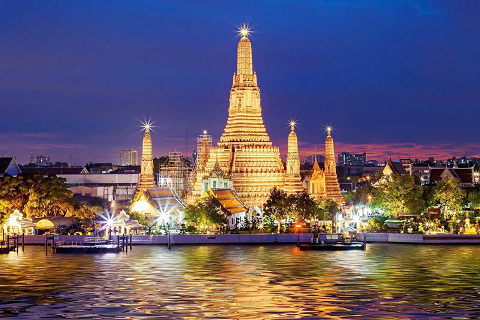 Visa Information:
Passport holders from Argentina, Brazil, Chile, Hong Kong, Laos, Macao, Mongolia, Peru, Russia and Vietnam can visit for 30 or 90 days.

Nationals from Cambodia and Myanmar can enter for 14 days without a visa.

The tourist visa exemption scheme allows visitors to enter for up to 30 days for Australia, Austria, Bahrain, Belgium, Brazil, Brunei, Canada, Czech Republic, Denmark, Estonia, Finland, France, Germany, Greece, Hong Kong, Hungary, Iceland, Indonesia, Ireland, Israel, Italy, Japan, Kuwait, Latvia, Liechtenstein, Lithuania, Luxembourg, Malaysia, Maldives, Mauritius, Monaco, Netherlands, New Zealand, Norway, Oman, Peru, Philippines, Poland, Portugal, Qatar, San Marino, Singapore, Slovakia, Slovenia, South Africa, South Korea, Spain, Sweden, Switzerland, Turkey, Ukraine, United Arab Emirates, United Kingdom and United States.

A visa on arrival, valid for 15 days, is available for visitors from Bhutan, Bulgaria, China, Cyprus, Ethiopia, Fiji, Georgia, India, Kazakhstan, Malta, Mexico, Nauru, Papua New Guinea, Romania, Russia, Saudi Arabia, Taiwan, Uzbekistan and Vanuatu.

For more information, please visit https://www.projectvisa.com/visainformation/Thailand.
Invitation letter Notes:
1. A Letter of Invitation is a proof that your paper submission and registration application are accepted by the conference committee board. It will be stated in English and may help with your visa application. However, it does not guarantee you a visa.
2. Invitation letters will only be issued once your registration and payment have been completed and it will be sent by e-mail.
3. For those who require a visa, please note that the Organizing Committee has no control over the visa application process, or the decision of the visa adjudicator in the embassy or consulate. The conference cannot be responsible for actual visa issuances. The process length varies from individuals, you're strongly advised to start your application as soon as you can.
4. Should your application be denied, We cannot change the decision of the Ministry of Foreign Affairs, nor will we engage in discussion or correspondence with the MOFA or the Embassy on behalf of the applicant.